Welcome to Bushman Chiropractic Clinic - Chiropractor Knoxville, TN
For a Free Initial Consultation, Call Today (865) 588-5321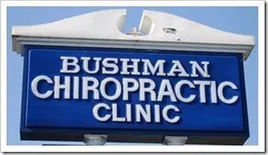 Since 1982, Bushman Chiropratic Clinic has been working with patients to provide the best chiropractic care for patients in the Knoxville, TN area. Dr. Bushman's experience in chiropractic is coupled with genuine concern for his patients. All of our staff is dedicated to your comfort and prompt attention as well. Our goal is to help you achieve and maintain your optimal health.
Led by Dr. Dennis Bushman, our mission is to improve the lives of our patients in the Knoxville, TN area, whether they're currently experiencing pain or not. While we specialize in treating neck and back pain, headaches, and auto injuries, we're committed to optimizing your health, regardless of your situation.
Unlike traditional medicine, which is designed to treat problems after they arise with one-time quick fixes, our chiropractic care takes a holistic approach to healing. That means we use the body's natural pathways to both reduce pain and improve overall function. By looking at the body as a whole, we help realign the spine, muscles, nervous system, and more to help you experience life to the fullest.
Some of the chiropractic therapies we employ to do so include:
Your first visit will also involve a thorough assessment and discussion, so Dr. Bushman can tailor your care to your specific goals and needs. From there, we'll work with you to identify which combination of the above therapies is best, and we'll monitor your progress over a few weeks, adjusting as needed. Throughout the entirety of your chiropractic care, we'll also empower you through education, so you can take charge of your health and wellness when you're not in our offices. Feel free to explore our website today to find further information about services, common diagnoses, and other information about your chiropractic care.
Schedule an appointment with us today
Dr. Bushman and the rest of the staff at Bushman Chiropractic Clinic look forward to working with you on your journey toward better health. Call our offices in Knoxville, TN at (865) 588-5321 to schedule your free consultation, or feel free to email us at your convenience.
Thanks for visiting the home page of Bushman Chiropractic Clinic.
If you wish to make an appointment for a FREE consultation, contact us at (865) 588-5321, or email us.
We accept most insurances, and provide financing options. To learn more about our payment options, click here.